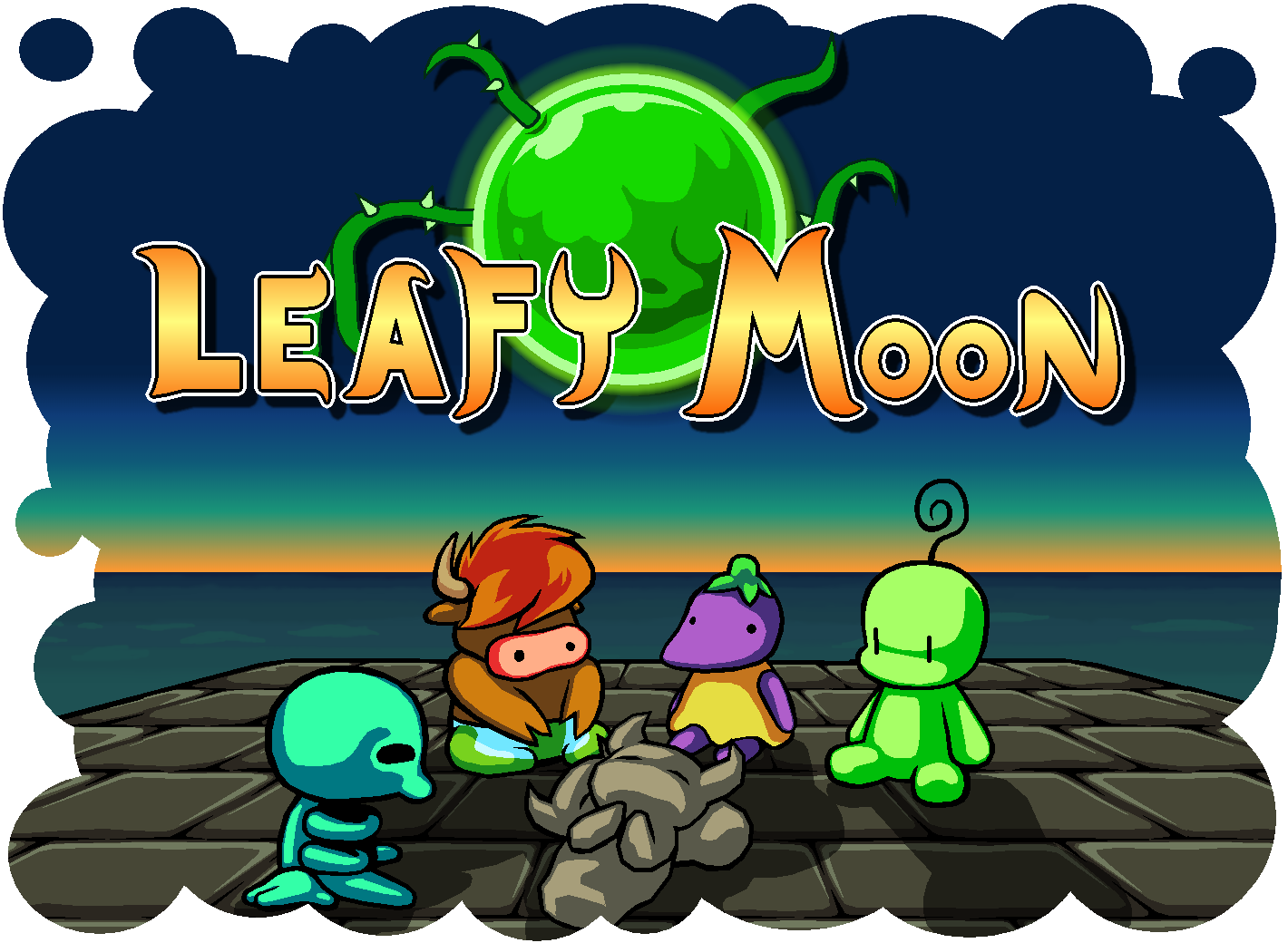 Leafy Moon
In a strange planet, known as the "leafy moon world", weird and dangerous things begin to happen... Creatures never seen before awaken, peaceful animals become agressive and many races get in conflict.
Take on the role of an alien orphan who seeks the answers to the sudden passing of they adoptive grandmother in this colorful and exciting platforming game.
Play with up to 4 different characters, each one with a different classic platformer gameplay. Jump-shoot-stomp and beat' em all!
Make your way through the world by claering stages with a classic overworld system. Throw your magic heat stone on a geyser so it can shine and clear the sky to find new paths. There are secret geysers hidden in some levels
Extend your vitality by grabbing tasty food. Yum.
Over 30 different levels filled with mysterious stone statues. I wonder what those are...
Many towns and cities to meet and talk to people and learn more about the world's current state. And maybe make some friends.

Now working on:
Marketing
Music
Boss fights
This early access demo includes:
Four levels
Mu as playable character
Intro story and prologue
Data saving
Game has gamepad support for playstation controller and xbox controllers



Made by Lavender Tree Games, solo game dev studio
You can follow me on:
Install instructions
Uncompress the folder and double click the Mu-faced executable to play